Under the motto "Welcome Home", 143,000 visitors from 155 countries came in droves to find out about new process and packaging technologies from the 2087 exhibitors. Two thirds traveled from abroad and about 75 percent of the guests were executives.
Together to the Next
Fette Compacting focused on customer orientation and collaboration as key topics for the future.
"Manufacturers of pharmaceuticals and nutrition supplements face a wide variety of challenges. We think it is important to involve our customers very closely and as early as possible in our development processes. The better we understand what our customers need, the more precisely we can offer solutions that fit," is how CEO Joachim Dittrich explains the basic ideas behind his company's presence at the trade show. "That's why we not only presented our production solutions at interpack 2023, but also invited visitors to participate in lively discussions with our experts about current and future issues which are of relevance to them. For this purpose, we had created a dedicated area on the first floor of our booth, which we called 'Collaboverse.' This is how we describe our close 'collaboration' with customers and partners, combined with the 'universe' representing unlimited space."
From the user's point of view, Fette Compacting sees shorter development cycles and the corresponding need for solutions to bring new products to market more quickly as topics for the future. Process optimization and efficiency increases in ongoing production also remain important. From a technical perspective, the significance of new, real-time data-driven digital solutions is increasing, as is Continuous Manufacturing, which is already successful in individual areas of the pharmaceutical industry and is now on the verge of a breakthrough in series production.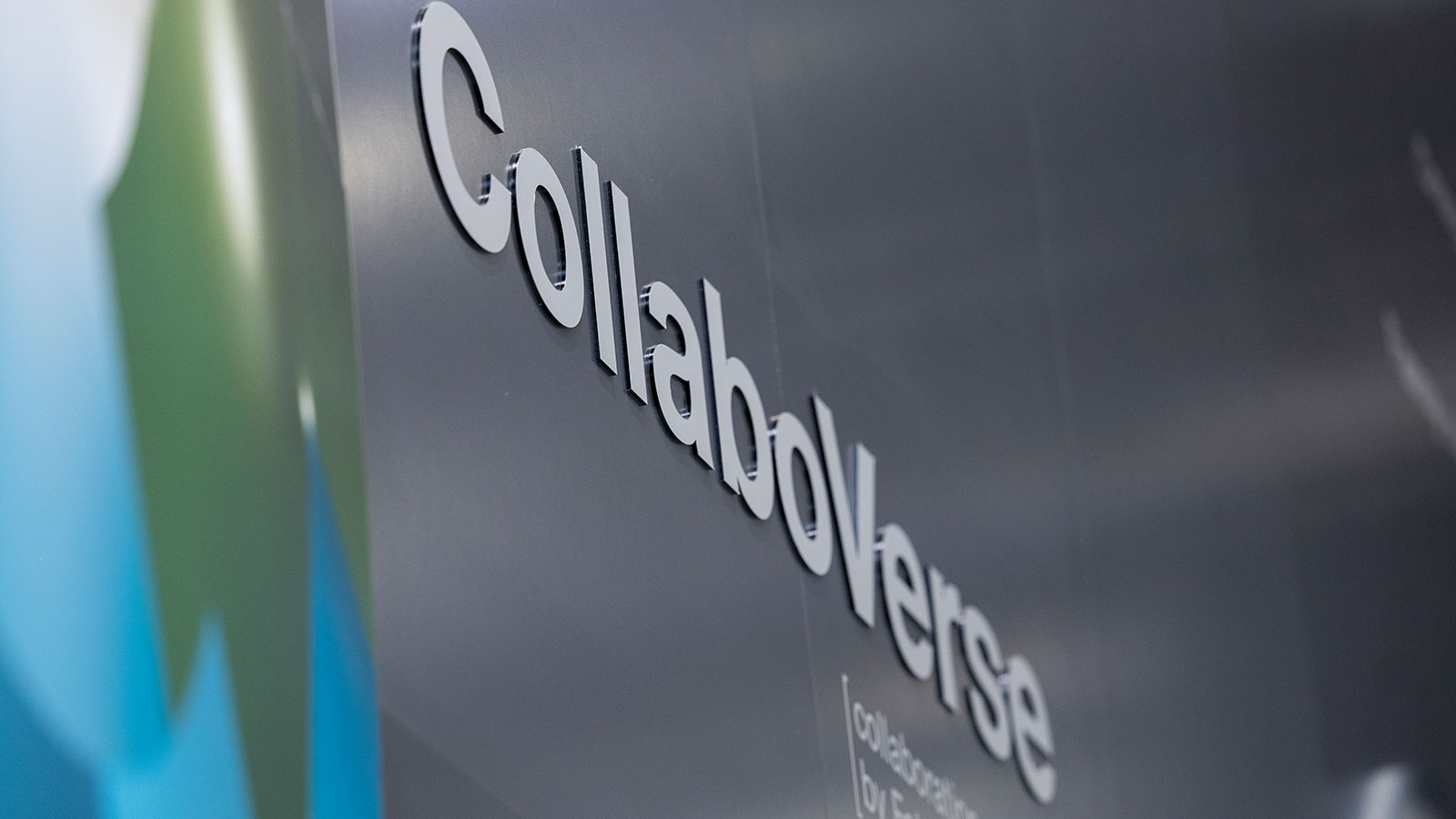 Sustainable in every way
"The topic of sustainability along the entire value chain forms an overarching framework," Dittrich is certain. "As a machine manufacturer, our role in this area is twofold: on the one hand, we support our customers in implementing their sustainability strategies. On the other hand, we also take measures ourselves to comply with our social responsibility. We take a close look at the carbon footprint of our entire company in order to make our own manufacturing process and our products more sustainable."At interpack 2023, Fette Compacting focused primarily on the energy and resource efficiency of its customer solutions.
With the FE CPS, the company presented its latest development to the international public for the first time at a trade show. A highly-compact solution for continuous direct compression that sets new standards in efficiency and simplicity, thereby enabling optimal utilization of materials.A mixed reality application enabled visitors to experience how the new system can be optimally integrated into existing production rooms. The latest generation of the i Series including matching process equipment was also on show. Apart from numerous innovative solutions, all models of the new machine series use intelligent energy monitoring, which enables savings of up to 15 percent for users.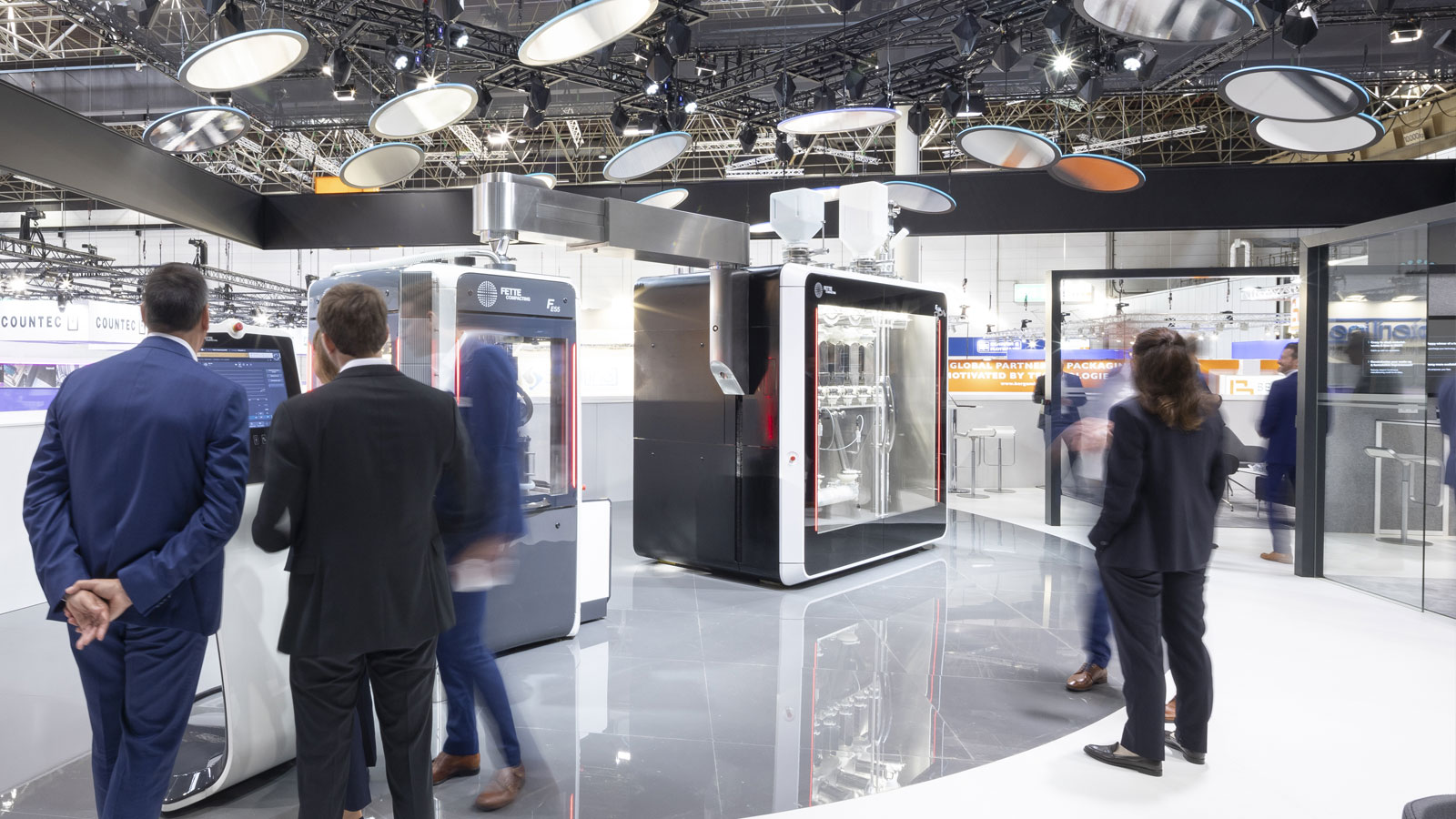 Efficiency across the entire life cycle
Fette Compacting addressed the increasing importance of service offers for efficient production at interpack 2023 by presenting its portfolio of innovative, digital solutions, among other things. So-called Oral Solid Dosage intelligent (OSDi) solutions comprise digital solutions for both production and training. Fette Compacting also showed its comprehensive solutions for tool and spare parts management at a separate booth. These included, in particular, the modular EasyCare handling and care system for tableting tools.